Saint Josemaria was born on January 9, 1902. Here are four videos about his life and teachings.
For Saint Josemaria's birthday on January 9, we offer some excerpts from an article published by "Real Clear Religion" entitled "The Tweetable Saint."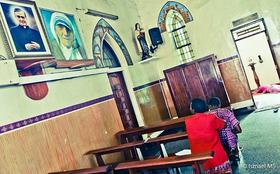 A new video of Saint Josemaria offers 44 brief clips from his oral preaching between 1972 and 1975 in Europe and Latin America. It can be downloaded or purchased from Beta films with English subtitles.
Going to Communion every day for so many years! Anybody else would be a saint by now, you told me, and I... I'm always the same! Son, I replied, keep up your daily Communion, and think: what would I be if I had not gone? (The Way, 534)
Savouring in the intimacy of your soul the infinite goodness of God, realize that Christ is going to make himself really present in the host, with his body, his blood, his soul and his divinity. Adore him reverently, devoutly; renew in his presence the sincere offerings of your love. Don't be afraid to tell him that you love him. Thank him for giving you this daily proof of his tender mercy, and encourage yourself to go to communion in a spirit of trust. I am awed by this mystery of Love....

"I will never tire of repeating that we have to be contemplative souls in the midst of the world, who try to convert their work into prayer."
SAINT JOSEMARÍA

, Founder of Opus Dei